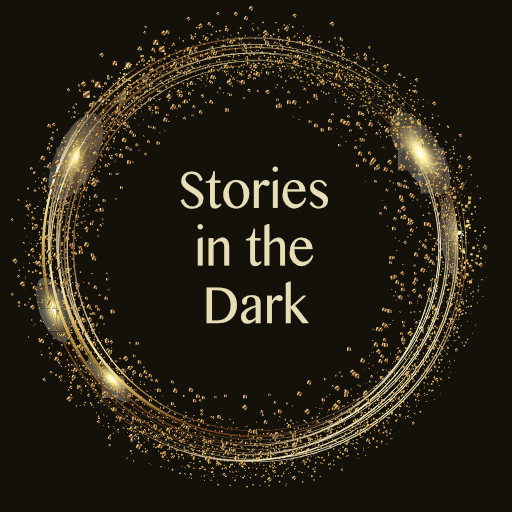 Stories in the Dark
Featuring Gabrielle S. Awe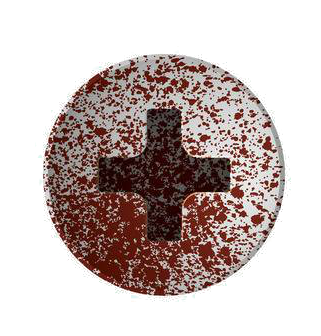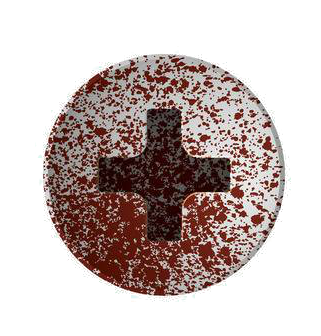 Come listen to the dark
Welcome to Stories in the Dark, a weekly podcast of short stories that tend towards the dark, the creepy, or the dangerous. I am Gabrielle S. Awe and I write, and write, and write…both short fiction and novels. I have a few full-length projects I'm working on and in between that, my day job, and my million-plus hobbies I wanted a place to share my shorter work, especially for those who prefer to have stories read to them – especially in the dark. 
Written and performed by Gabrielle S. Awe
Produced by Jeremy Herbel
Like my content and want to support my podcast? Buy me a coffee or support us on Patreon!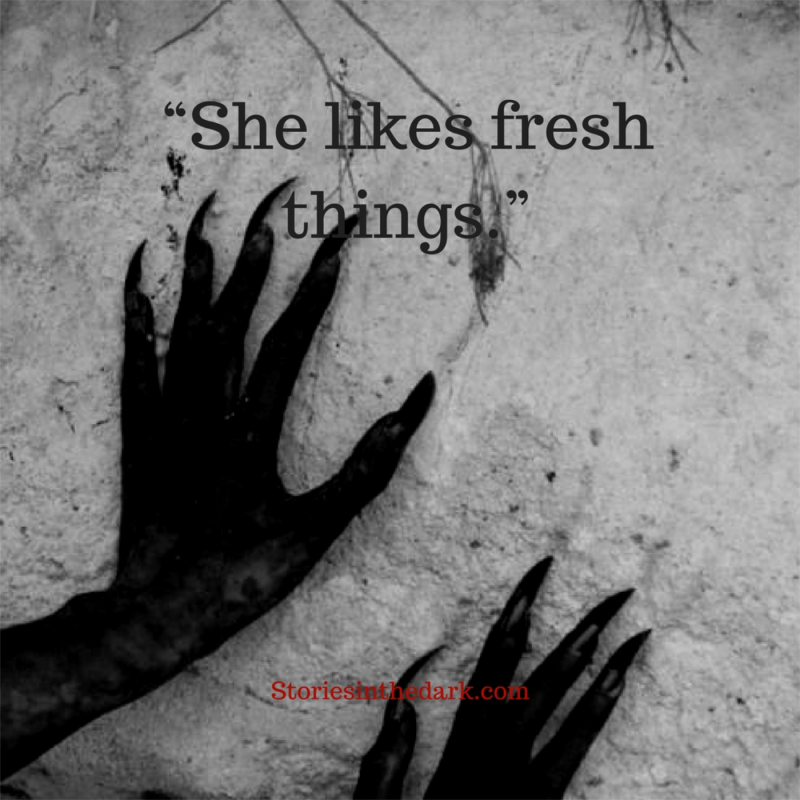 A retired demon with a taste for blood is lured out of hiding in this week's tale of darkness
Haunted by her past, Daniela doesn't want to kill anymore; she just wants to hide in an unknown corner, sharpen her claws, and chat with the delivery boy once a month. But when the delivery boy goes missing she has to decide if the mystery of his disappearance is worth exposing herself to the world again.
Listen now: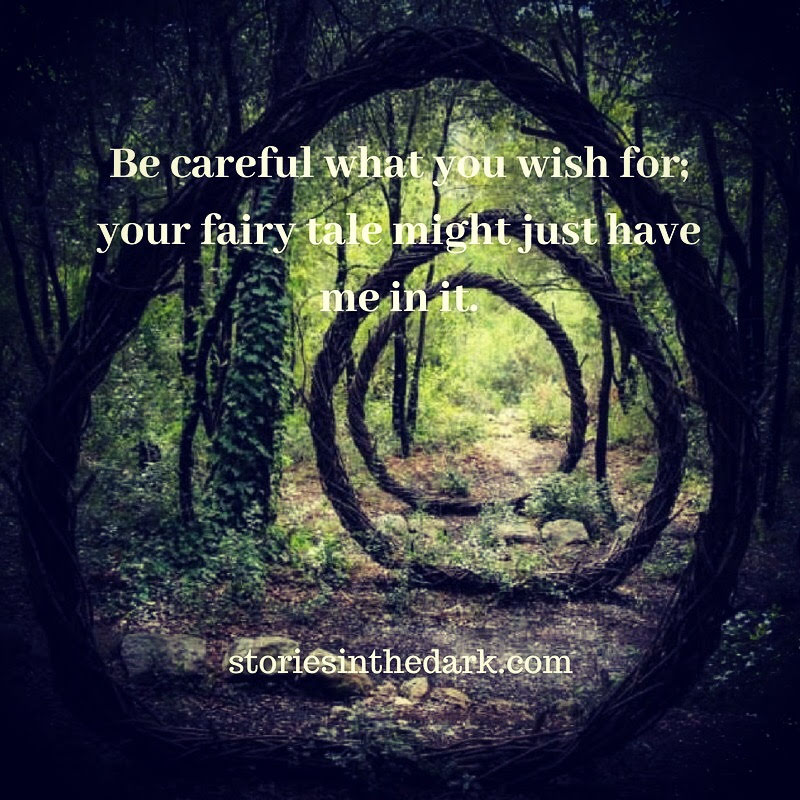 A special midweek post today!
Not all fairy tales have happy endings, and my sisters and I are the ones who make sure that is true. You'll find us when the queen gives birth to a monster; when the princess drowns in the lake. We are the ones who make sure the prince never rescues the sleeping girl or the king marries the wrong sister, and everyone lives unhappily ever after. This is our work, and I've always been proud of it.
So be careful what you wish for; your fairy tale might just have me in it.
Listen now: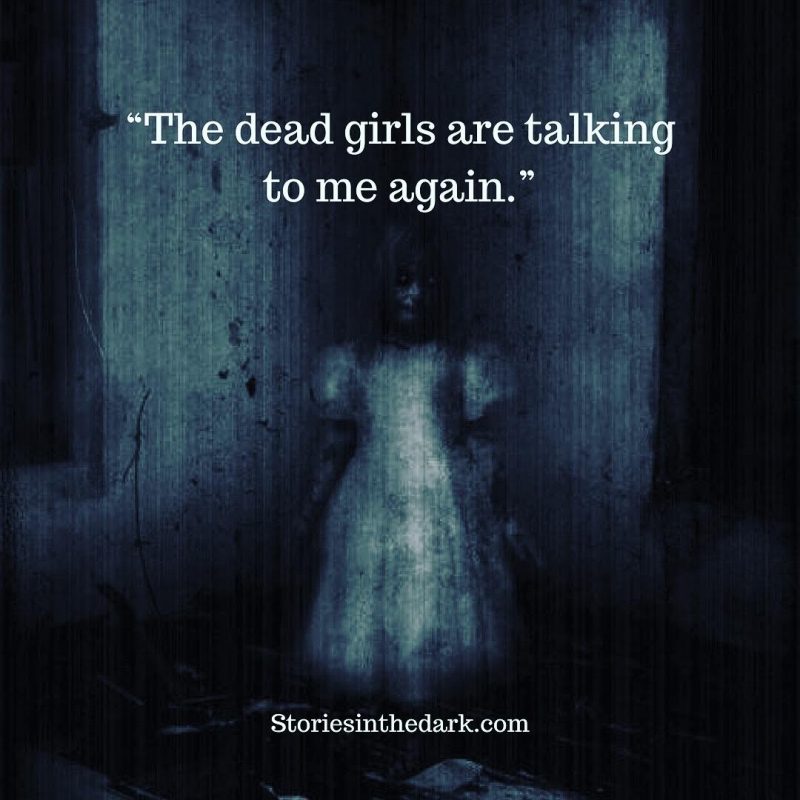 When the dead girls first appeared to her she realized she knew them, back when they were alive. When they went away she didn't know why; when they came back again…
Listen now: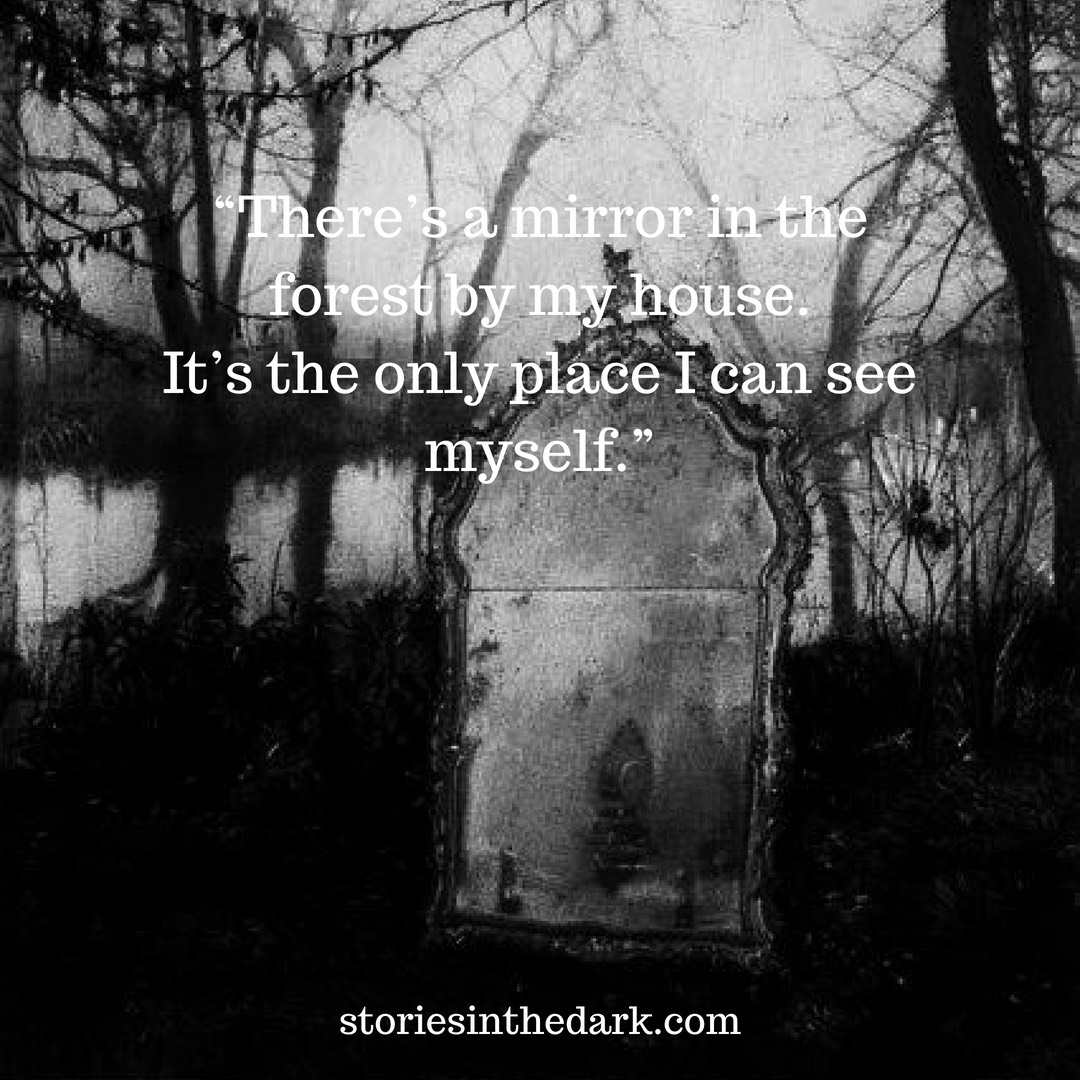 Quick announcement – we are running a promotion to help launch the podcast. If you leave a review on iTunes now through the end of August you will be entered to win a $50 Amazon gift card. Winner will be randomly selected on September first. Not a listener via iTunes? That's ok! Go to itunes.com, find the podcast, and leave a review there!
This is a story for anyone who has ever gone through something that was really and truly difficult. The kind of hard times that you aren't sure you'll make it out of. The dark stuff where you aren't sure you'll come out the other side. This is for you.
Want access to exclusive photos from the original story with illustrations? Become a patron!
Listen now: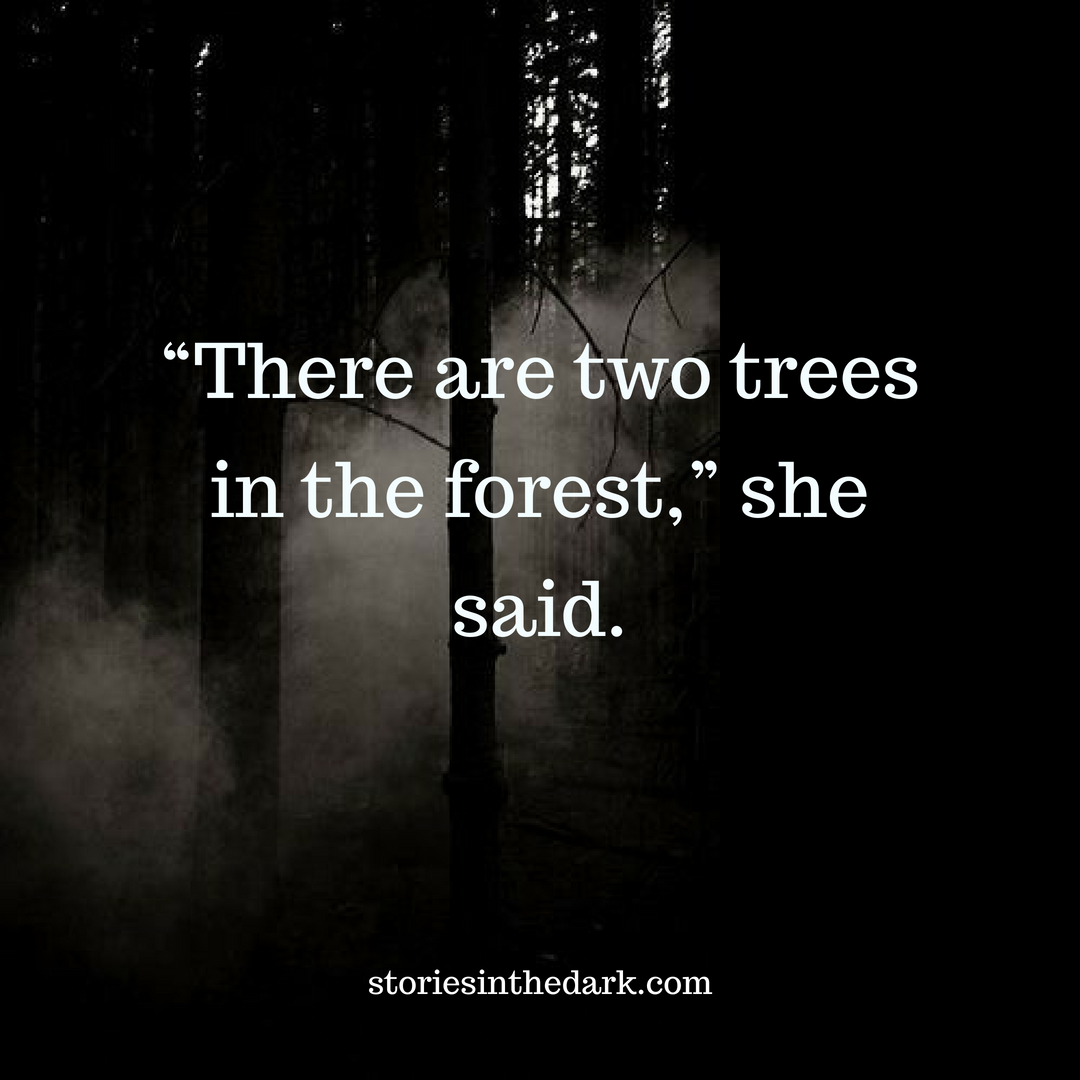 This story was inspired by a picture I saw that immediately started my creative juices flowing. It was a picture of two trees in a dark, abandoned-looking forest. The trees were connected by a shining, sparking string of light that looked like the filament in an old-fashioned lightbulb right before it pops. As soon as I saw it I knew I needed to write a story about those trees, a story with a touch of horror, a story about a girl who goes into that forest and comes out…different.
Listen now:
He steps out of a shadow and finds his prey. Mr. Veil is the darkest thing out there, and in this story we learn how he meets Alice – a meeting that we will find, in later stories, has repercussions throughout the universe. This is where it starts.
"He held out his hand, elegant and chalk white, palm up to show he means no harm. He was an accomplished liar."
Listen now: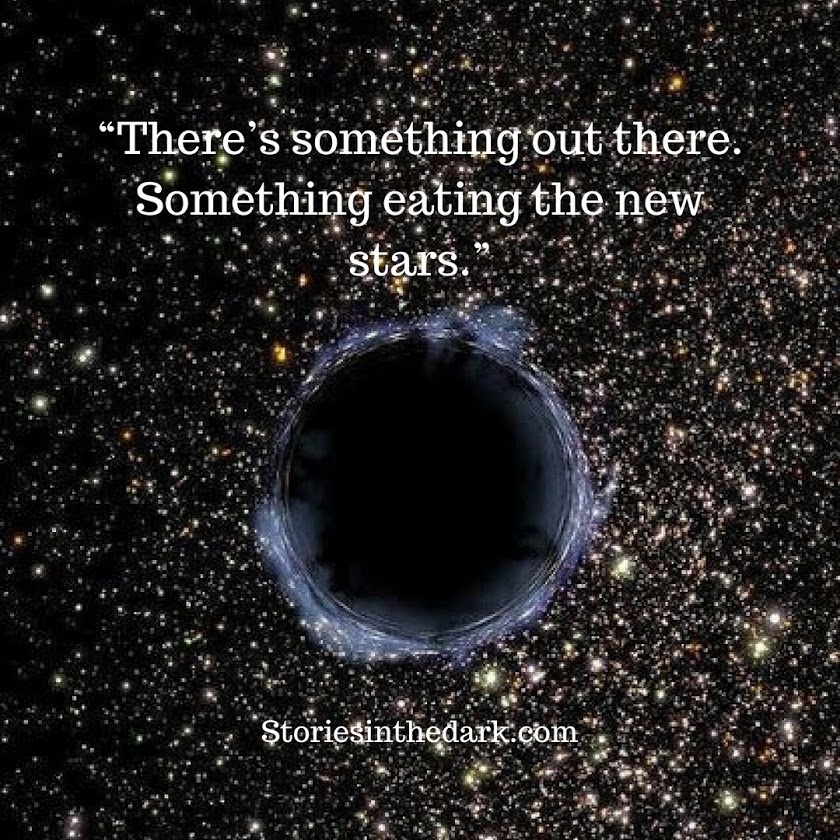 What tales do spacers tell when they are sitting around a campfire? What horrors exist out in the vastness of space? In this story we hear, we hear about a monster that crawls through the stars, the monster that we met out in space and hope to never see again.
Listen now: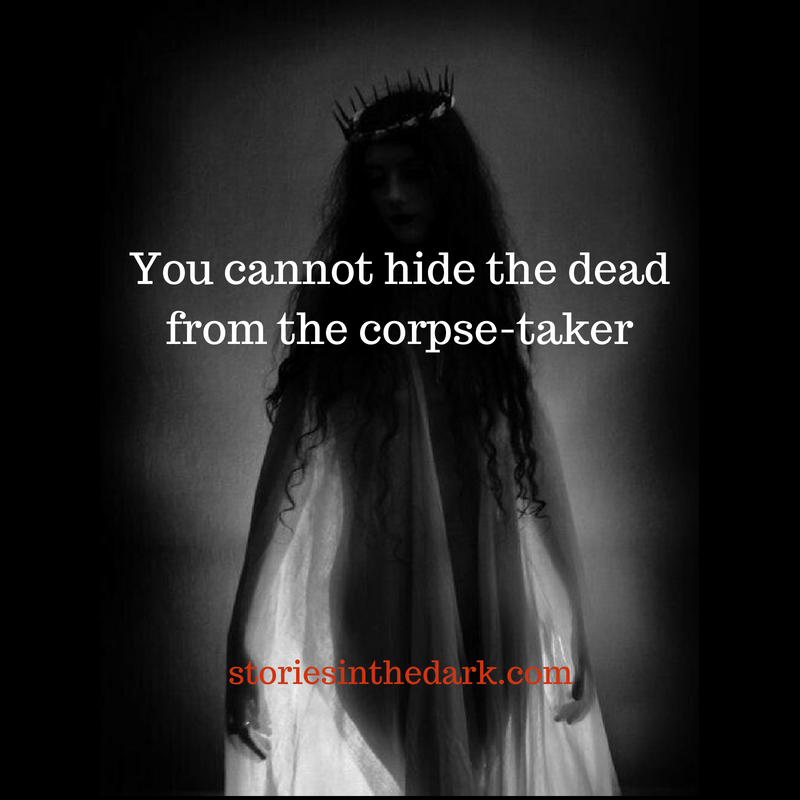 The corpse-taker serves in the realm of the dead; she finds and takes the corpses of those who died in unusual ways; she keeps their secrets and she cares for them as they weren't cared for in life. When she hears the call of a new corpse she must go; except this time, when she goes to pick up the fresh dead, she leaves with something else as well.
"You cannot hide the dead from the corpse-taker."
Listen now: